Nederlands / Dutch
Spring from 2007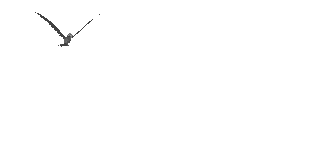 On the first spring page Iíve made a general description. On this page I want to describe and photograph a number of Spring flowering plants more extensive.
Snowdrop

. (Galanthus nivalis)

B

ulbous plant.

Bloom time: End winter, beginning spring. The snowdrop is native to southeast Europe. They love

fertile soil

and you can find them in

deciduous forest

s.
Did you know, in the wild there is in Holland a

Spring Snowflake

(Leucojum vernum) and

Summer Snowflake

(Leucojum aestivum? The

Summer Snowflake

(bloom time: April, May) grows in swampy grassland and reed beds. The

Spring Snowflake

has been protected in the Netherlands, so it is rare.
Giant Snowflake, Summer Snowflake (Leucojum Gravetye Giant) Despite its common name, summer snowflake blooms in March, May.
In 2007 I bought some bulbs. The Giant Snowflake is larger and more robust than a snowdrop. This snowflake bears up to eight white, green tipped bells. Height: 30 - 50 cm. Rich, moist but well-drained soil. Native to South West Asia.
Trumpet daffodil (Narcissus pseudonarcissus major)
A bulbous plant. The Wild Daffodil is found in the east and south of the Netherlands in wet grass lands. What you see now, are plants run wild, native to Southwest Europe.


The daffodil blooms a little later, than the snowdrop. During flowering they love, fertile wet soil. After flowering, when the leaves are withered, the soil has to be rather dry. The daffodil on the picture is a small species. Narcissus cyclamineus. Dutch name: TÍte ŗ tÍte. The last two are larger species.
Crocus

The plants grow from corms. Corms are stems that are internally structured with solid tissues. (Bulbs are made up of layered fleshy scales.) Native to central and southern Europe, North Africa, the Middle East, Central Asia and western China. There are many species and cultivars. Crocus is placed botanically in the iris family (Iridaceae). Some crocus species bloom in autumn (autumn crocus)
Most crocus species prefer a sunny position and well-drained soil.


They reseed themselves freely. The crocus seed pods come above ground in June. The seedlings grow very slowly, however and will not bloom for several years.
Winter Aconite (Eranthis hyemalis)

A tuberous plant. This photograph is from February 2006 They bloom earlier than the snowdrops. The bloom time is short. I was too late this year with the camera. They donít like too dry soil. They reseed themselves. In South-France and Italy they are found in wild. Winter aconites belong to the "buttercup family" or "crowfoot family" (Ranunculaceae).

Pilewort (Ficaria verna) I have also a picture of a family member. Itís a wild plant, which appears in March. Because of the many dark green horseshoe-shaped leaves it is for other plants difficult to grow. In June it has disappeared. It spreads itself by self-seeding and by bulbils.
Hellebore, (Helleborus)

B

uttercup family or crowfoot family

(Ranunculaceae)

.





The powder of the roots cause sneezing. The plant is poisonous.
Flowers : January - April. The plants are evergreen perennials and have shiny, dark green leathery leaves. Heigth: 20 - 30 cm. Partial shade.
Rich, well-drained soil. Replanting is difficult.
Christmas Rose: Helleborus Niger has white flowers (Later light pink or greenish) and a black rootstock. Native to mountainous regions, particularly in the Alps and the Apennines. Despite being called the Christmas rose, it flowers later (January, Febrary) in the Dutch gardens.
Lenten Rose: Helleborus orientalis. There are many hybrids . Flowers from pink to black. Lenten roses are the easiest Hellebores to grow. Narive: From Bulgaria to Turkey.
Photo March 2010. There are much more plants now.

Cyclamen coum

A tuberous plant. It already starts blooming in January. This continues up to April. It has instead of autumn flowering cyclamen round dark green rounded leaves. They love humus-rich calcareous / lime soil.
Viola odorato

(Sweet violet)

In March they appear in the garden. It has a rootstock. From the rosette it has runners. It is also be found in the wild. They donít bloom for a long time. The booklet remains still above the ground.
The flowers are small. You have to look from a small distance to see how beautiful they are. Then you smell a delicious fragrance.
For the Greeks it was because of the fragrance the flower of Aphrodite, the goddess of love. The oil from the flowers is still used for fragrance articles.
Wild arum, Lords and Ladies, Jack in the Pulpit (Arum maculatum) Family Araceae.

This arum grows on various places in the garden. I've the plants for years, but I don't know, how they came into the garden.
Wild arum isn't native. It is native to southern Europe. In Britain and in the Netherlands you can find this Arum in wild now.
It likes moist, rich soil.
The plant is toxic. Height 20 to 40 cm.
Left photo: May 21. Bloom time: April, May. In July it has red fruits
I hesitated between Wild arum (Arum maculatum) and Italian arum (Arum italicum). But the spadix of the Wild arum (Arum maculatum) is purple-brown.
Wild garlic (Allium ursinum). Amaryllis family (Alliaceae).

Wild garlic is native to the Netherlands. In some areas it is rare. In the dunes and my village "Bergen", it is a very common plant. I have some plants in the garden. They prefer moist soil and shaded places. It is a perennial plant.
The leaves are oval and resemble the leaves of the lily of the valleys. The white flowers are forming a spherical shape..
The crushed leaves smell like onions and garlic and in some countries they are used in food. Then you better not pick the poisonous leaves of the lily of the valleys. The bulbs and flowers are also tasty.
Bloom time: April - June
Height 20-40 cm. Europe, Asia Minor.

Photos 8-5-2013 and 10-5-2013.
Euphorbia amygdaloides "robbiae" Family Euphorbia.

This Euphorbia is in the wild in northwest Asia Minor. It is a ground cover by its root suckers. It is evergreen.
Calcareous dry sandy soil. Sun, partial shade.
Bloom time: April, May Photo: April 11, 2010
Height 30 - 40 cm.



Information on the species of succulent euphorbia can be found at http://www.tuin-thijs.com/euphorbia-engels.htm
Lesser periwinkle, Dwarf periwinkle, Small periwinkle, Common periwinkle, Creeping myrtle (Vinca Minor). Dogbane family (Apocynaceae).

The Lesser Periwinkle is native to the Mediterranean. Now you can find it in the wild in the Netherlands.
Sun, partial shade or shade. In the sun it is blooming better. It is a excellent evergreen groundcover with leathery, waxy leaves, but keep an eye on it, because it is invasive! You can even cut periwinkle with the hedge trimmer.
The plant stays low to the ground and makes long shoots. I put it on this page, because it blooms in the spring. (usually blue-violet flowers, but there are cultivars with other colours)
Ordinary, slightly moist soil. The periwinkle is poisonous.
A family member is less the hardy, larger Greater periwinkle (Vinca major).
Bloom time: March - June. Photo: April 5, 2013.
Height about 20 cm.
Asarabacca, European Wild Ginger, Hazelwort, and Wild Spikenard (Asarum europaeum). Birthwort family (Aristolochiaceae).

Like periwinkle asarabacca is a good evergreen groundcover with leathery leaves. The beautiful glossy leaves are kidney shaped. In our garden it isn't invasive. If you don't pay attention, you will never see the flowers. The purple bell-shaped flowers can be found close to the ground under the leaves. In the picture they are not visible. That's why I posted a picture where you can see them better. Not native. Mansoor originates in Central and Southern Europe.
Bloom time: April - June. Shade, partial shade, slightly moist soil.
Heigth about 15 cm.

Flowers. Photos: April 27, 2013.
Hyacinth

(Hyacinthus orientalis)

Native to Iraq and Syria. They have been already introduced in the 16th century in Europe. What we now see are cultivars. Flowers in the garden are every year a little smaller. But I find them more natural. They can reseed themselves. Drained, fertile soil.
Family Liliaceae
Some other species you can find on the page "spring"
Urumiensis, Tarda Turkestanica Little Princess Little Beauty
Tulips.(Tulipa) Family Liliaceae

The Netherlands is famous for its cultivated tulips. As the photograph left. They are imported from Turkey in the 16th century. Well drained, fertile soil.

http://en.wikipedia.org/wiki/Tulip
But I prefer the botanical tulips. These wild tulips are very easy to naturalize. Height 15 - 25 cm. Bloom time: lV - V.
Urumiensis: Iran. Tarda: Central Asia. Turkestanica: Turkey. Little Princess and Little Beauty are cultivated species, but are also easy to naturalise.
Grape Hyacinth (Muscari) (fam. Liliaceae) around the Mediterranean they grow in the wild. At me they do not multiply themselves very rapidly.

Glory of the Snow (Chionodoxa luciliae) (fam. Liliaceae) domestic in Turkey. In Greek Chion means snow and doxa celebrity. Ants are able to spread the seeds. Shade - sun. Closely related to the Scilla.


Iíve bought some years ago some plants. Now they spread themselves everywhere.

Glory of the Snow

Chionodoxa

forbesii

"pink Giant") fam. hyacinthaceae. A much bigger plant, then the snow celebrity. The leaves are also bigger. But if you look to the flowers, you can see they are family. I have bought them last year.

Siberian Squill

(Scilla siberica) (fam. Liliaceae) domestic South Russia, Syria. A little later than the snowdrop. An easy plant. When I came to live here 28 years ago, they were already there in large numbers.

White Squill

(Scilla mischtschenkoana) (fam. Liliaceae) domestic in the Caucasus and South-Russia It is

no cultivar. They spread themselves less rapidly, than the Siberian squill.

Spring Starflower, Springstar

(Ipheion uniflorum) (fam. Liliaceae) Blooming time: April-June. Sunny,

bulbous plant.

Native to Mexico, Chile, Peru. It forms bulbils. Flowers smell of soap (with a honey fragrance). The grass-like foliage has a smell of onions.

Spanish Bluebell

(Hyacinthus campanulata but also hispanica) these flowers are blue, but there are also rose and white flowers. It flowers by the end of April, beginning May as the latest of this group. It has a lot of

foliage, but that disappears rapidly after flowering.

It looks like the

Common Bluebell
Windflower (Anemone blanda Atrocaerulea) Flowerbulb (tuber) for naturalization. The flowers are blue.

W

ood anemone

(Anemone nemorosa) A native plant.

The plants grow from underground stems called rhizomes.

The seeds are also spread by ants. The ants like

the

elaiosoom on the seeds
Early thriving shrubs in my garden.
Forsythia or Golden Bell (Forsythia) Tall: 2m. They will grow well in most soils. The soil should be well drained. In March, April you can't overlook it. It has spectacular bright yellow star-like flowers form on prior year's growth, not on new growth. So, it's important to prune them immediately after the flowers have bloomed. It is easy to take cuttings.

Skimmia japonika Bloom time: March April. Shade, half shade. Height: 1.5 m. A moist, fertile soil.

There are male and female plants.

Broom

(Cytisus praecox "allgold") Bloom time: April May. Acidic sandy soil. Height1.75 m. This is a cultivar. For many years I have had two shrubs. When they became old, I have taken them away. This year Iíve bought two new ones.
You can prune after flowering.

Pieris

(Pieris japonica variegata) Of course it has variagata foliage. (not in front of the photo). Bloom time March, April. Maximum height 2m. Flowers look like flowers of Erica (family). Moist, acid soil.

So I have used my

compost, for the soil was to sandy. Cuttings: In August 10 cm long cuttings in sandy soil at a

sheltered

shady spot. Next autumn they can on the place of destination.

Oregon-grape

(Mahonia aquifolium) Bloom time: April. Tall 1.5 m. The flowers are followed by

small purplish-black fruits

.

Oregon-grape is resistant to summer drought, tolerates poor soils

. Under the ground there are many runners. Sometimes it can be irritating.

The leaves of Oregon-grape are holly-like.

It is, however, useful for

christmas

decoration

, the shrub has evergreen foliage.

Oregon-grape is native to North America and Asia

Redflower currant

(Ribes sanguineum) Bloom time: March April. After a mild winter the flowers are very early. An easy shrub, which you can prune.

The shrub can reach 6 feet in height.

They will grow well in most soils

. This year the shrubs flowered less well. The yellow context on the photograph is of a forsythia.

Gold-Dust Plant

(Aucuba japonica) Bloom time: April.

They will grow well in most soils

. Sun Exposure: Light shade to shade

.

Evergreen shrub. Height: 3 m.

The purple flowers are very small. Red berrys. Gold-dust plants have

male and female flowers on different plants

. The specie

on the photo has a dark green foliage. The most gold-dust plants have

variegated

leathery

leaves

.

It can be pruned the whole year.

Cuttings from terminal shoots can be taken in spring or summer.

Laurustinus

(Viburnum tinus) Bloom time: February - April. Height: 3m.

Evergreen shrub

. After the flowering in spring you can prune the laurustinus.

Position: Full sun to partial shade Native to the

Mediterranean region.

Viburnum Leaf Beetle can cause much damage. Look at beetles.

Weigela florida

Bloom time May June.

The shrub can reach 2 m in height

. About 30 years ago it looks old. I am careful with prune else I fear for it does not survive.

Propagation: take in October cuttings (30 cm) A year later they have roots.




Holly

(Hex aquifolium) Bloom time: May. The flowers are small. Hollys have like

Gold-dust plants

male and female flowers on different plants

.

On the photograph: Left: The shoot is from a female shrub. To the right:

From a male shrub.

Holly berries are mildly toxic

.




In my garden there

are several wild holly species.

It spreads by self-seeding. In the beginning it is a shrub. Afterwards it gets the form of a tree.

The shrub can reach 10 m in height.

Fortunately it grows slowly. You can prune it the whole year.


The holly is an

evergreen shrub

. There are a lot of cultivars.

The Holly will grow in almost any soil, provided it is not too wet

.

This year however they have many cushion scales (pulvani floccifera).

Adult Pulvinaria produces in autumn

a white egg-sac which is clearly visible on the leaves. The holly does not suffer. They are also in the bushes

in the neighbourhood.




The wood is heavy, hard and white. It is used for wood-carving and inlay work.
| | | | |
| --- | --- | --- | --- |
| | | | |
Subpage Summerflowers: Summer flowering shrubs.
You can translate this site in Arabic, Chinese, French, German, Greek, Italian, Japanese, Korean, Portuguese, Russian and Spanish.