Links to gardensites


To Dutch links
Private gardens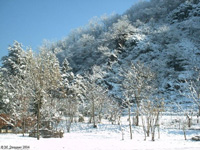 Naturraum Stux
Germany. Not only a garden, but also detailed information about flora and fauna of Stuxes in Unkel, a small town south of Bonn. Written by Michael Stemmer. (German language)

The green picture gallery / Pflanzenliebe
A German site. Nature photography for print, web and much more! The Green Picture Gallery for plants indoor and outdoor, in forest and garden, meadow and field, botanical garden and in the house.

Rob's plants


A Dutchman in the USA. Rob discribes his garden in Pennsylvania's Lehigh Valley. There is much information about the plants and animals in the garden.

Olympic Views
The Miller Family's Pacific Northwest garden. Dozens of photos arranged by season, mostly with an artistic bent, and gardening information with an emphasis on perennials. (20 miles of Seattle, USA)

Stoy garden
The garden of Mike and Sandy Stoy. They have loved the outdoors all their lives and dreamed of their own little piece of wilderness for years. When they purchased a 4.85 acre wooded lot near Seattle in 1996 they had a chance to create the garden of their dreams. !!!! Now they moved back to New Mexico and there is a new website, with beautiful photos: Stoyphoto.com

The Willow garden
The Willow Garden" is located in Canada outside Antigonish, Nova Scotia, and is the home of Bill and Sharon (Bryson) Wilgenhof. It is located on several acres of semi-woodland with an eclectic blend of bulbs, shrubs and herbaceous perennials.

Moosey's Country Garden
Moosey's Country Garden in New Zealand (17 acres) Mary aka Moosey writes about her garden. You can enjoy her stories and photos.

Flowers of India
Flowers of India is aimed at having information about all the flowers found in India, with their common names, especially in Indian languages, pictures and habitat, easily available in one place.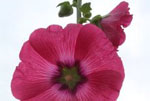 Wallwork Family Pages
This British garden lies within the High Weald area of Kent. Photos of many items they have found which give a clue to the lives of past inhabitants. Many photos of plants and wildlife.

Turning earth
A small but lovely garden in Yorkshire, England from Lisa. I like the website.

A Flower Arranger's Garden
Chrissie Harten's garden in in Redditch, Worcestershire, England. A beautiful site with much information.
Hepatica.eu
Website of Gunhild and Thorkild Poulsen. You will find lots of information and pictures about the beautiful hepatica flowers.

Hannelotte Kindlund's Garden


Hannelotte Kindlund's garden in Overtanger, Sweden.

Her garden is not a designer's garden but a collector's garden.
To grow plants from all over the world is her way to visit these countries. And it is a challenge to grow these exotic flowers in a surrounding where nature isn't very generous.
Other sites link directories to gardening related websites

DIY Gardening
An English site for gardening by Daniel Woodley and Hannah Miller. On this page a guide for gardeners with actionable steps they can take to prevent the decline bee of the bee population.

Home Improvement My Garden Home Improvement - Home and Gardening How To's.


Best Garden Sites - An online directory of the best garden and gardening websites.

Sites of my family
MoMoLab Company for which Dirk Jan works. Consists of a team of designers, animators, programmers and artists.
Specializes in interactive experiences that combine physical spaces with digital content. For exhibitions, serious games and programs. Tailor-made for museums, exhibitions, visitor centers and showrooms.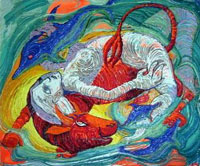 Paintings of my brother-in-law George Wagner. An Australian Artist. Unfortunately George is passed away in October 2019.

Nick and Maria Mijts The site of my cousin Nick Mijts living in Australia and was working in the Australian Financial Services sector. In January 2009 he joined Open Bay Timber Ltd in Kokopo PNG (the capital of East New Britain in Papua New Guinea.) as General Manager Finance and Administration. Now retired.
Banner exchange

To Dutch links